Lately I've been doing some work for the super-creative Kendel, for her business
KO Two Photography
. Kendel asked me to re-design her "birds" logo into something a little more whimsical and playful. It ended up being a bit more complex, but charming, if I do say so myself! The image below is the finished result of what will become the cover of one of her photo albums she puts together for her clients: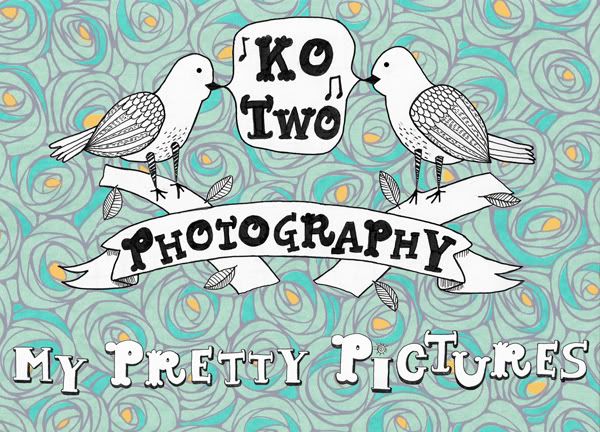 If the background looks familiar, it's because, yes! I've used it for a few other things. Kendel liked this background so much she wanted to see it used in her business materials, as well!
To visit Kendel's home inspiration blog,
click here
! To visit her wonderful etsy shop,
click here
!